Indoor Mask Required Beginning 8-9-21
Beginning August 9th, Proctor Public School will be requiring masks be worn in all indoor facilities.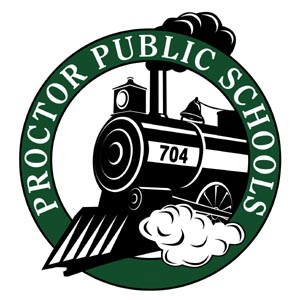 MASK REQUIREMENT UPDATE:
This message is to notify you that the Proctor School District will require masks be worn in all District indoor facilities effective Monday, August 9, 2021, for everyone two years of age or older.
This change is based on updated guidance from the CDC, MN Department of Health, and MN Department of Education, recommending that all students, teachers, staff, and visitors in school buildings wear masks indoors unless medically exempted, regardless of vaccination status. The St. Louis County Health Department has also recommended indoor mask wearing for all due to substantial community spread. In accordance with a federal mandate, masks will continue to be required on school buses.
Although we were hopeful that we would not see a rise in COVID-19 and the Delta Variant in our region, that has not been the case. We feel that masking will help reduce the spread of the virus and keep our students, staff, and community members safe. We will continue to work with the MDH, MDE, and St. Louis County Public Health to monitor infection and transmission rates to modify our masking requirements when possible.
Masks will not be required during activities and athletics for participants actively engaged in games or practices. Spectators are required to wear masks.
The School Board has not finalized masks requirements during the regular school year, which begins on September 7, 2021. The School Board will make that decision at its regular meeting on August 23, 2021.
PROCTOR HIGH SCHOOL VACCINE CLINIC AUGUST 12, 2021
We strongly recommend eligible students, parents, and staff consider getting a vaccine this summer, so we can all be protected at the start of the school year. St. Luke's is collaborating with us to bring a vaccine clinic to Proctor High School on August 12th from 8:00 am - 12:00 pm. If you are eligible, consider getting vaccinated this summer to protect yourself and our community. An additional email will follow with details and information on our vaccination clinic.
Thank you for partnering with Proctor Public Schools, and thank you for your help in mitigating the spread of the virus.
Partnering with you,
John Engelking,
Superintendent of Schools