Curriculum Advisory Committee
The Curriculum Advisory Committee works to ensure that the focus of the district curriculum follows our mission to educate, engage, and inspire the students and staff within the Proctor Public Schools while following state requirements.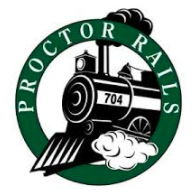 Quarterly meetings will be held one hour prior to district school board meetings. Meeting dates will be established by the committee and meeting notes will be available on the district website.
The committee will follow the MN state policy recommended member guidelines of two-thirds community members and one-third district staff. A two-year term limit is enforced with the option to serve up to three terms.
Committee Members:
District Staff Representatives

Parent Representatives

Community Representatives

Tim Rohweder - Principal

Rachel Johnson - ELEM teacher

Linda Hughes - PHS teacher

Kelly Okstad - Support Staff

Mark Hughes - District Assessment Coordinator

Judi VItito - Director of Curriculum & Learning

TBD- PHS parent

Karen Mehle -PHS parent

Christy Strom - JMS parent

Karen Swanson - JMS parent

Jennifer Lundberg-Pike Lake parent

Kelly Johnson - Pike Lake parent

Shelly Lindberg - Bay View parent

TBD - Bay View parent

Lynn Peterson - school board

Jennifer McDonald - school board

Amy Pocrnich - school board

Sarah Klyve - Early Childhood

Jeff Gookins - Community resident

TBD - Community resident

TBD - local business representative

TBD - local business representative

Josh Larson - student